Company
Welcome to the World of Item Plastic Corp. in Taiwan
Item Plastic Corp. (IPC) is located in Tainan, southern Taiwan and is an ISO manufacturer of self-adhesive sign making films, digital print media, window decoration film, sandblast stencil vinyl, screen vinyl, static cling vinyl, laminates, mounting solutions, Vehicle Wrapping, automotive & deco films for various applications.
As a specialist for self-adhesive vinyl, IPC offers innovative and premium products with the quality assurance of being "Made in Taiwan". IPC is proud of delivering outstanding products to the sign and printing industries more than 25 years.
Production
IPC has state-of-the-art coating lines producing rolls possible in a maximum width of 73" (W) for supplying the self-adhesive
film and coated
printing media. The calendered self-adhesive films are provided with the solvent based adhesive on our coating lines. One of these coating lines is also used for applying the exceptional print coating, which we developed in-house. The top coated of ink absorbing layer comes on the Venus aqueous media and outdoor media for water based, solvent, Eco-Solvent, UV Cured and Latex ink.
Strength
Corp. Value
IPC is able to utilize its professional capabilities in delivering product reliability and durability to customers. R&D team ensures a continuous development of new and innovative products. We are striving to be the best.
Excellence
We believe in doing things right at the first place. We pursue excellence and innovation to consistently and reliably provide customers with goods and services that meet specification, delivered on time and that are cost effective.
Commitment
We believe in building and sustaining relationships with people based on commitment and trust. We make promises which we keep. We do what we say.
Environment
At the IPC organization has concentrated its efforts in implementing operational methods which do not have negative impacts on the environment and on people's health with specifically dedicated projects.
IPC installs a RTO (Regenerative Thermal Oxidizer) that specifically designed to efficiently reclaim volatile solvents to keep atmospheric emissions below the law limits. For greener environment, we always work with sustainable raw materials wherever possible. We conserve energy and we recycle. Protecting the environment is for everyone.
Service
Item Plastic Corp ( I P C ) is specialized in surface coating and adhesive converting to develop functional materials from paper, fabric to plastic film for various industries or markets.

Our years of experience creating a wider spectrum of adhesives and continuous development allow us to innovate. These are highlights of our technological abilities leading to work with several international companies to be their OEM manufacturers.
High quality products and our "expertise in self-adhesive films" are the basis for the future growth.
We provide solutions for tailor-made items. Submit Your Idea for Evaluation to learn how we can work together and our possibilities for contract coating. For more information, please contact us.
ISO Certificates
Item Plastic Corp. (IPC) achieved the ISO 9001:2015 certificate. With this Quality Management System, IPC would like to strive for a constant improvement of manufacturing processes, and insists on the best raw material inputs available anywhere in the world to provide products that meet the customers' demands. We have been working on developing a strong partnership and wish to provide ultimate customer satisfaction and value.
IPC History
Year
Achievement
2019
Launching PVC meets the standard of California Proposition 65.
Achievement the Renew of ISO 9001: 2015
2018
Achieving D-U-N-S® certificate.
Launching Anti-Graffiti window film and Dry Erase Laminating Film.
2017
Accomplishment of the supplier verification from TÜV Rhineland Taiwan Ltd.
2016
Certified with ISO 9001: 2015
2014
Contract orders for the Multi-National leading companies.
Developed 72" (W) of PET Backlight for (Eco) solvent, UV and Latex Ink.
2013
Achievement the Renew of ISO 9001: 2008
Participate Shanghai International Ad & Sign Expo 2013.
2012
Obtained the 2nd coater to expend capacity and pioneer in Taiwan to offer 72" (W) products.
Participate ISA 2012 and Viscom 2012 in Paris.
2010
Certified with ISO 9001: 2008
2009
Achievement the Renew of ISO 9001: 2000
2008
Installs a large capacity of RTO (Regenerative Thermal Oxidizer) for greener environment.
2006
Achievement the Renew of ISO 9001: 2000
Contract orders for leading brand.
2005
Reconstruction the entirely office and expending the production plant.
2003
Certified with ISO 9001: 2000
2000
Developing and Introducing Digital Printing Media for water based ink.
1998
Devote Technology on self-adhesive industries under trademarks of "Venus" and "Neptune".
1997
To meet market demand, IPC embarked on a new manufacturing plant in Tainan, south of Taiwan.
1995
Item Plastic Corp. was founded to start importing, exporting and local distribution at graphics supplies.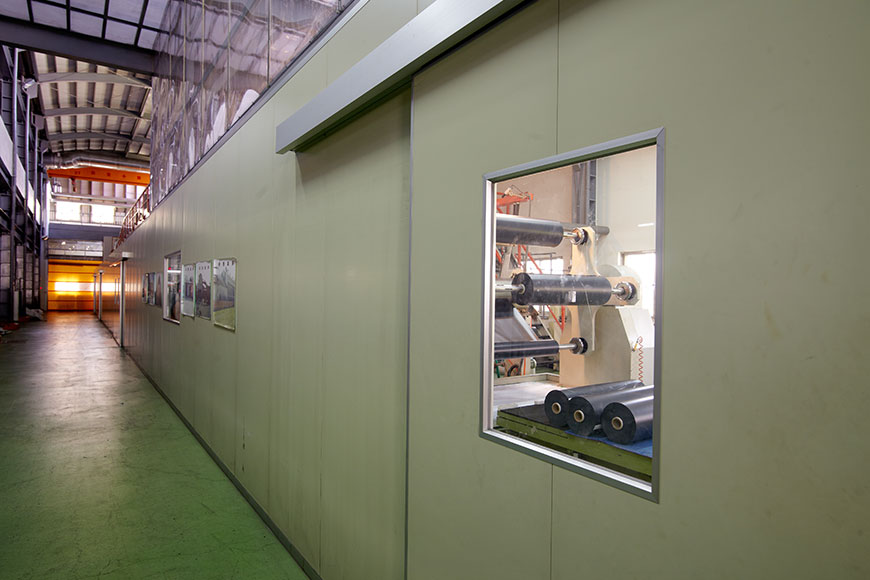 The production site produces self-adhesive material for signage & digital printing industries.
Certificates

Videos

Introduction - IPC

Products - IPC

Signage Products - IPC